You would have thought that day 3 couldn't beat day 1 or 2, but these days just keep on getting better.
We started the day with an extremely engaging graphing activity that can be found
HERE
. Basically we were given parts of information at told to make a graph but NOT label the graph. Then, each group had to hang up their graphs around the room and we were given a list of scenarios. We then had to GUESS what their graph was about based off the shape of their graph and the scenario. So AWESOME.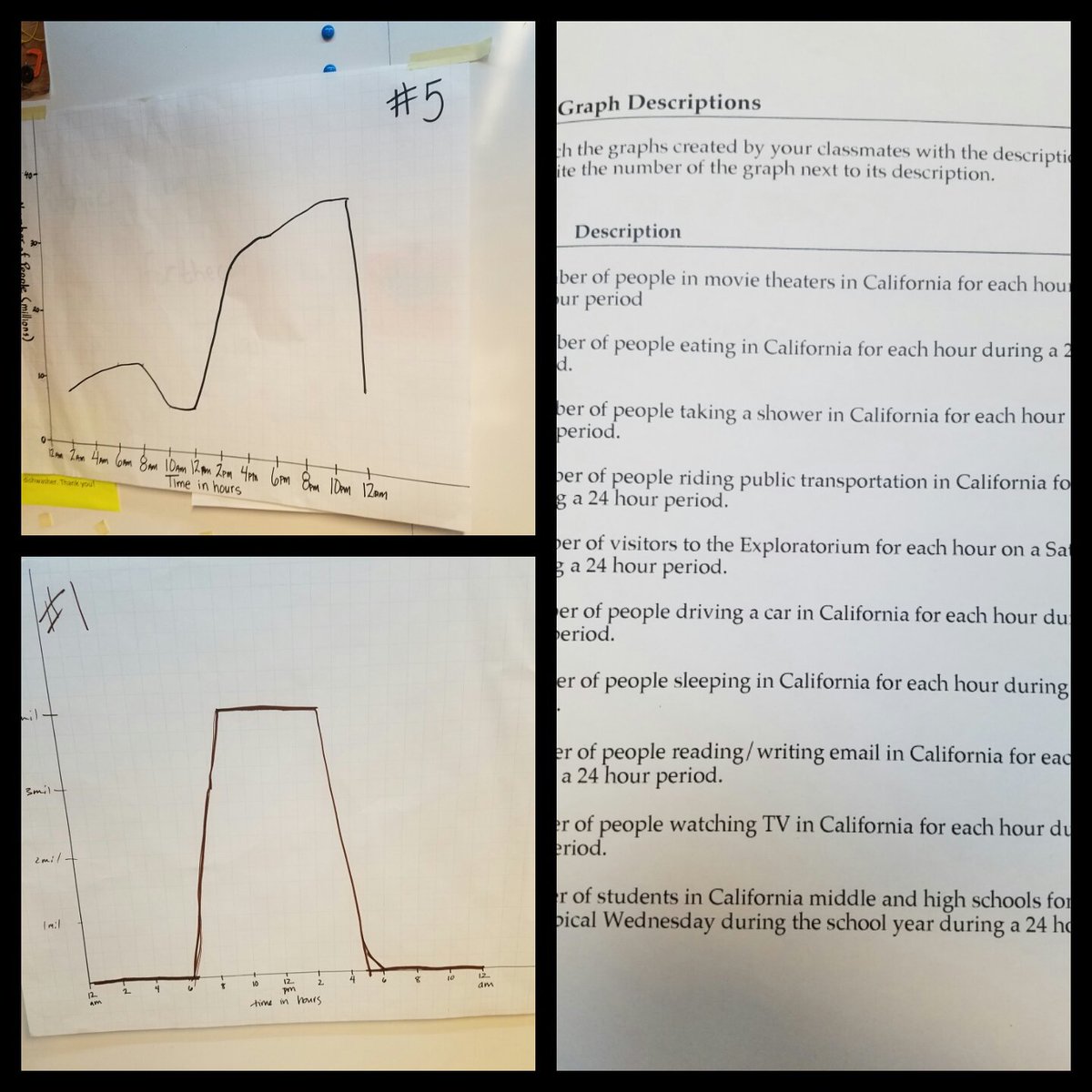 We followed that up by going down on the Exploratorium floor and participating in a
class rotational inertia activity
. But WHAT CAME NEXT MADE ME SO DAMN HAPPY!!!!!! We generated d-t, v-t and a-t graphs using tape and our measurements. THOUGH, we didn't actually plot data points. We just used tape…this is such an amazing and visual way to create and visibly represent these graphs. This makes me graphy happy!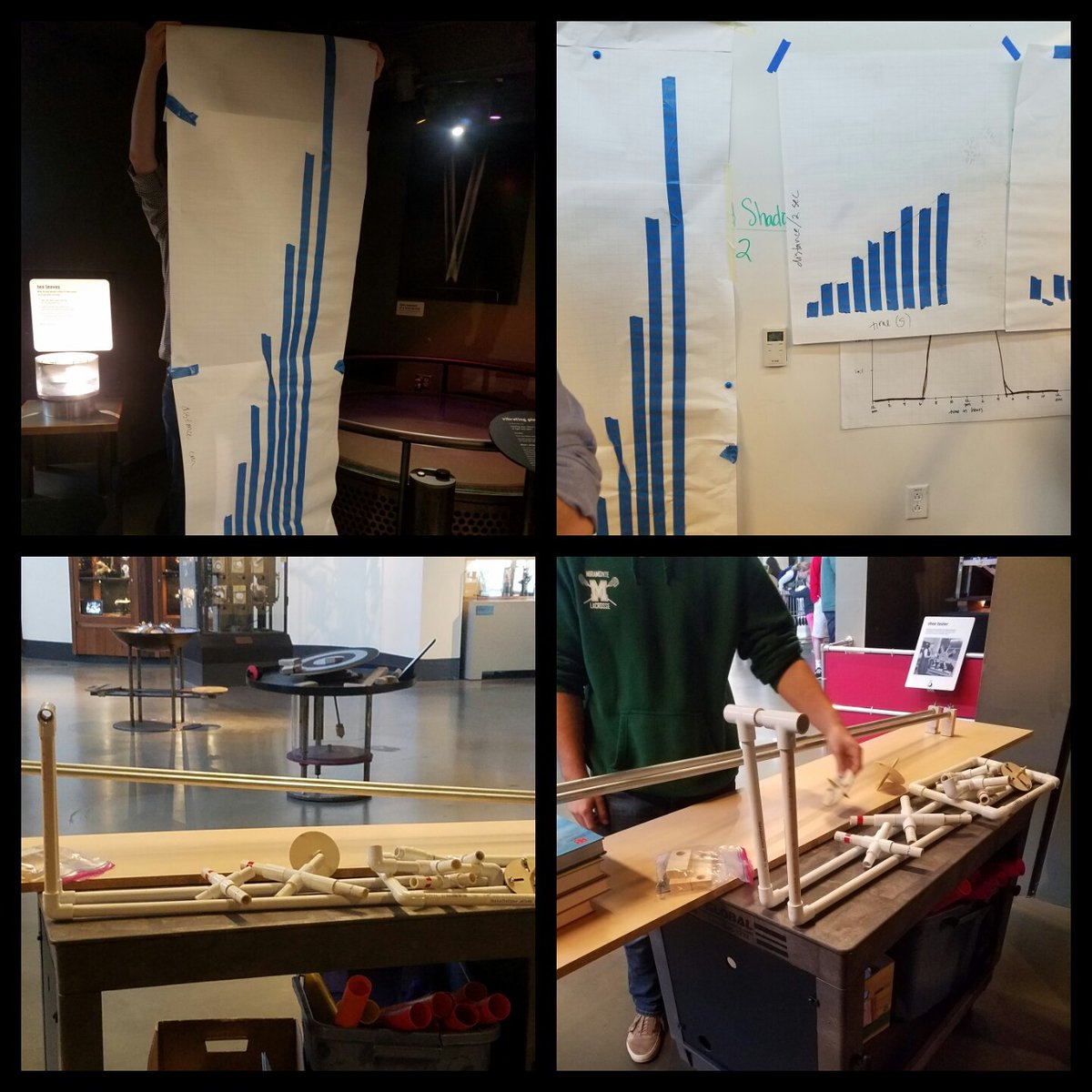 We then got to pick one of four small group topics to investigate how to NGSS-ify a lesson. The Exploratorium Teacher's Institute has a tool that can be used to do this and it is fairly simple to use. I picked the SEED GERMINATION group. We found a way to use CD cases to germinate radish seeds and how to store them in a plastic shoe box. The team of teachers and I then identified different ways to take this simple experimental design and chatted about how to use this in a NGSS activity.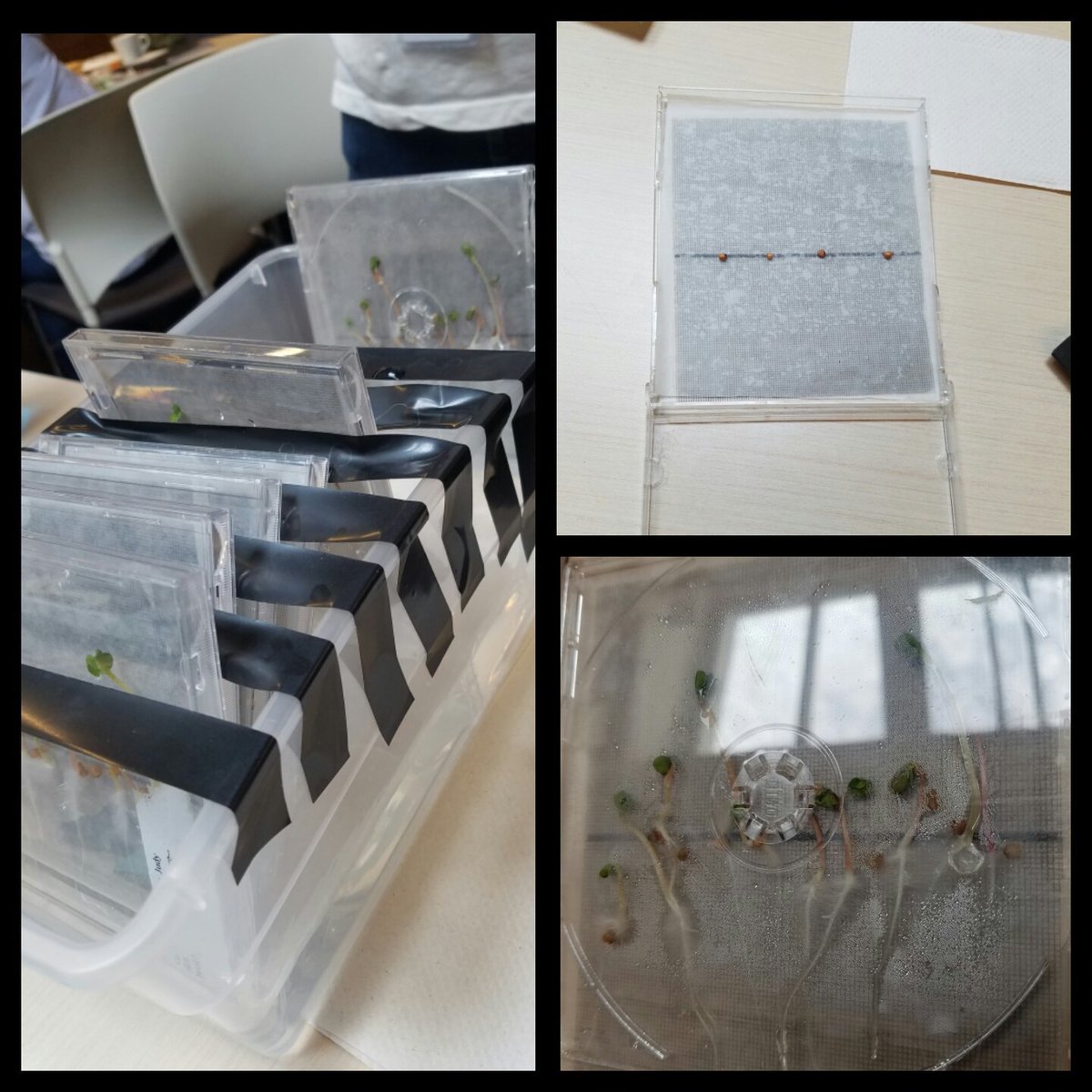 We finished off the day in the
tactile dome
…a dark, huge dome in which you have to feel your way around in order to get out. SUPER fun. Super engaging. Super tactile. And the Exploratorium offered this activity to use for free. EPIC!
Oh…and we got a behind the scenes tour of their maker space to build the exhibits. HOLY DRILL PRESS AND METAL WORKING! It was like a geeks garage of sunshine and joy. It was Home Depot on 'roids.
The Exploratorium has provided some seriously thought provoking activities that makes me want to dig in deeper. This has led to unbelievable conversations with these rock star teacher leaders that has been much needed and irreplaceable. Hearing where everyone is in regards to NGSS implementation, how they tackling this, what their processes are, concerns, successes, tools and issues has been absolutely priceless.
Since we started this process in my district nearly 3 years ago, lots of resources have been made and some of them have been vetted. But sometimes I feel like I am a lone pioneer having to invent and find my way through the uncharted jungles of NGSS. But the Exploratorium Teacher Institute has been an excellent tour guide and my fellow classmates have jumped in this expedition fearlessly.
My brain is fried, my stomach is full of delicious seafood, and my legs are tired from walking but I am still super stoked to see what the Exploratorium has planned for us tomorrow.